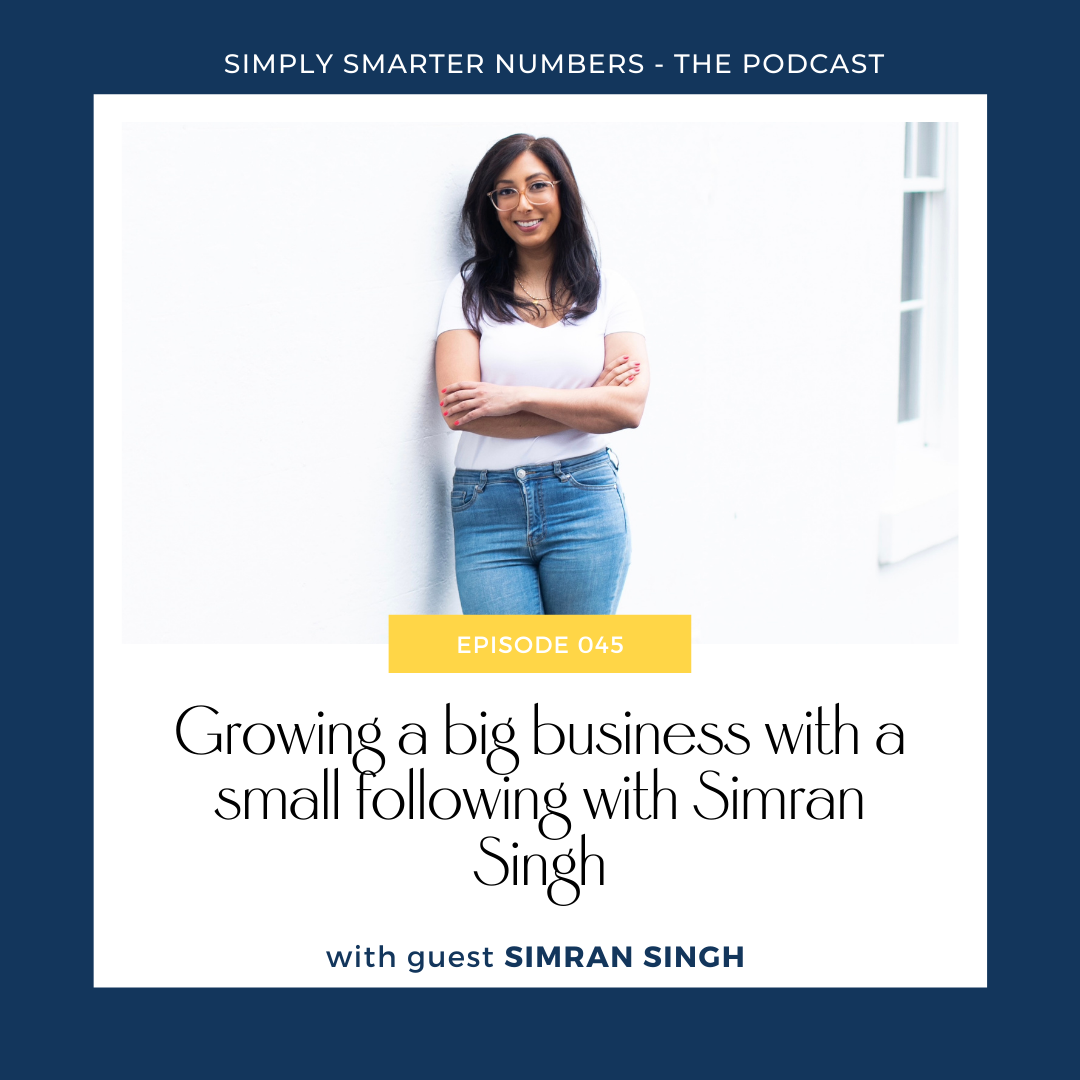 In a chance meeting, online, in a large and busy facebook group about 18 months ago I met today's guest Simran Singh. 
Simran is an ex-lawyer turned marketing expert. She's intelligent, articulate and she knows her marketing stuff. Simran & I are walking through her 7 steps to growing a big business when you've only got a small following.  
So, no, size isn't everything and today Simran spells out exactly what we should be doing and she's spelling it out for us in detail.