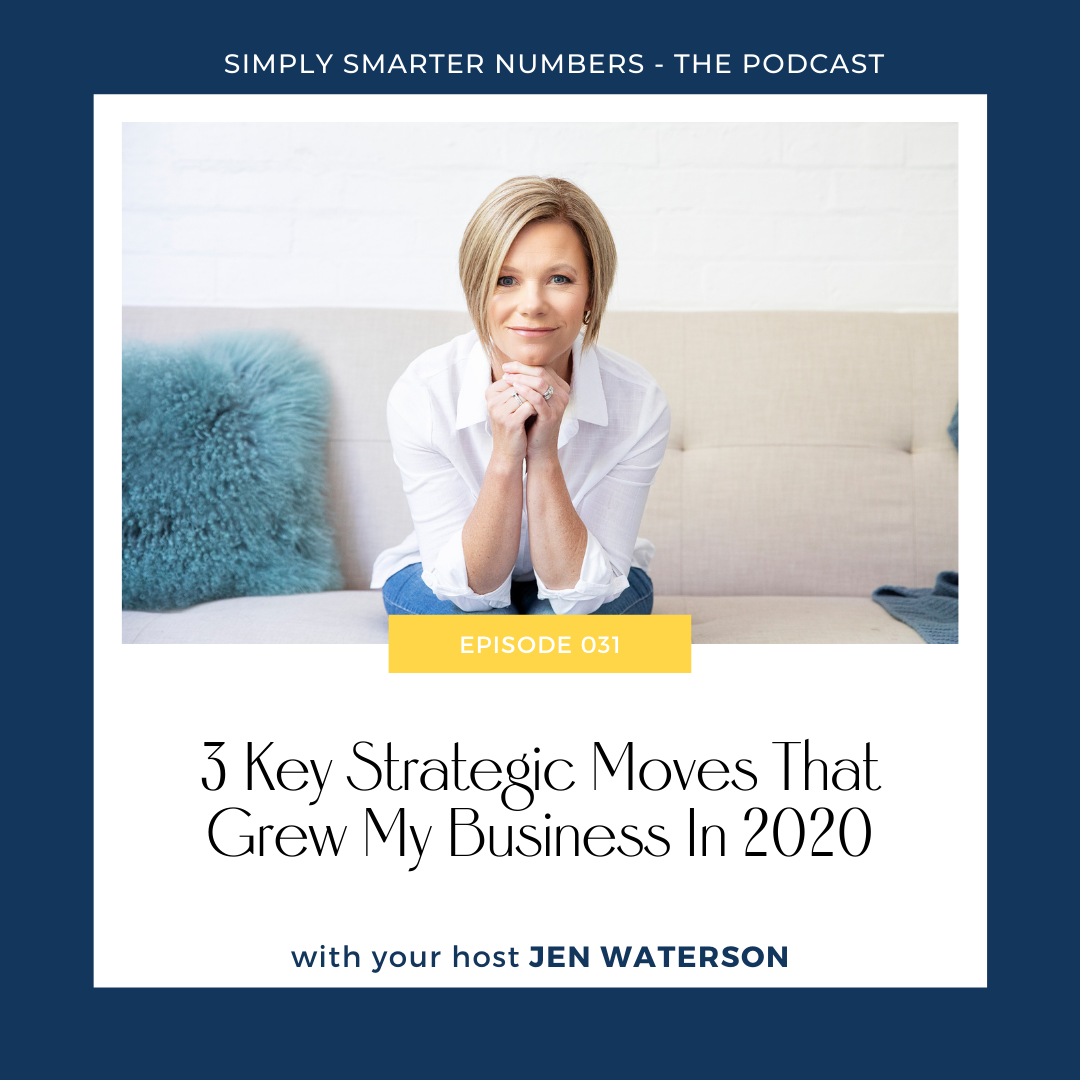 In this podcast I'm talking about the 3 key moves that grew my business in 2020. These are all things that you can use to grow your business in 2021. I'm talking about 3 inexpensive but sustainable ways to fast track growth in your business.  
The key moves you can make to grow your business are;
Building genuine relationships;
Allowing people to experience your and what you do; and
Developing referral systems with trusted sources.
Today I wanted to talk about the 3 key moves that I made in my business in 2020.  These are all things that you can consider focusing on in 2021.  I'm talking about 3 inexpensive but sustainable ways to fast track growth in your business.  
1 – Build Genuine Relationships
Building genuine relationships with those that have an audience that is also your target market. Naturally you need to be complementary but non-competing. 
The interior designer and the architect 
The accountant and the book-keeper
The website developer and the copywriter
2 different people with 2 different areas of expertise that complement each other but are not competing with each other.
You can build those relationships naturally over time by quite genuinely showing interest in what they are doing online. Being visible and helpful in their FB groups, commenting on their socials, supporting them in their efforts to grow their business in a genuine way Not a self-indulgent, spammy way!
A very smart woman I know uses the term 'pay to play'. Get involved in other people's memberships, courses, paid fb groups. As a client you are positioning yourself to not only learn more by being involved in the paid group but you are more likely to be at front of their minds when opportunities arise or clients need help in your area of expertise.
If you can add value to another person's audience in an area that that person is not an expert in – then offer your expertise. Show them the value you can provide. 
Speak at their events, do a masterclass, offer free help to their clients. What can you do to showcase your expertise to their audience. 
Whatever approach you take, the golden rule is to respect the relationship by respecting the audience. Other people's audiences are precious and valuable. This is not a place for selling the minute you get the chance, this your chance to add value to others and naturally become more visible in the process.
Another tip – be sure to align yourself with those who have aligned values. 
2 – Allow People To Experience You and What You Do
Do people need to experience you and what you do to be more comfortable to 'promote' you or to 'buy' from you? 
If they don't 'need' to experience, can you set yourself apart from the noise by allowing them to experience you?
If people can see, feel, touch, experience what it is that you do they are far more inclined to think of you when they want or need your service OR when their own audience want or need the value that you can offer.
How can people experience you? 
For me it was;
Podcasting and being a guest on other people's podcasts, live or recorded webinars or masterclasses, short courses, teaching at your own or others' workshops, speaking at events, fb lives in other people's groups, insta lives on other people's accounts, story takeovers, videos on your website, offering free sessions to those people that you want to build a genuine relationship with. 
So, the first key move is thinking about who you want to build genuine relationships with. 
The second key move is finding ways for these people, their audiences and other's can 'experience' you and what you do. 
The third key move is developing referral systems with these trusted sources.
3 – Develop Referral Systems with Trusted Sources
Referrals from trusted sources can be one of the easiest ways to convert leads into sales. 
Who are your trusted sources? Thinking back to those that we want to develop genuine relationships with. Make a list. Ideally their audience is your audience and what you do complements not clashes with what they do. You may only need 2 or 3 trusted sources to skyrocket your growth. 
Show your trusted sources what you do. Put yourself out there and offer them a free session asking for nothing in return other than perhaps a testimonial. 
Develop and continue the relationship naturally – some of these relationships will develop further and others won't and that's ok.
Then ultimately consider offering them a referral fee or specific discount for members of their groups or audience.
If you're an interior designer, and a high quality cabinet maker has your type of high end clients, you may want to build a relationship with the cabinet makers, think of them as your marketing tool. 
You show them your style, your portfolio, your personality and you're offering their clients a design package which in turn helps *them* sell incredible kitchens with your design input and their clients are ultimately ecstatic with the service and the final result. 
Now you have an opportunity to continue the relationship with the home owner, they become your client and you may help them with the remaining interior design work they need. 
As for what the referral system might look like, you might pay the cabinet maker directly for the referrals they give you that end up becoming a client of yours. Or you may let the cabinet maker know that you have a special VIP offer or discount which is uniquely available to their clients only. If the cabinet maker can see the value you provide to their clients they will refer their clients to you.
Ultimately it needs to be a win win win. 
Your trusted source with whom you've established a genuine relationship with (in this example the cabinet maker) needs to win – ideally by using you to provide their audience or their clients with more value that take little to none of their time. So they get to look good by introducing you to them.
Their audience or clients (the home owner) need to win, ideally by gaining something of value from you such as a kitchen they are proud to show off. 
And you need to win by either gaining more exposure, getting on more radars and ultimately, gaining more clients more easily.